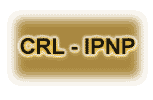 Because we compiled our picture stimuli from a wide range of sources, some are available as freeware and others are not. On this web site, you can browse through and/or download 244 of the object pictures used in this particular study, out of a total of 520.
The 5 practice items used to familiarize the procedure are also available (e.g. obj000circle).
Tipps: To look through the pictures fast in each view option select one of the pictures, and while keeping the mouse pointer on the selected (blue) item, use the mouse scroll or the arrow or Page Down buttons on the keyboard to see the next pictures! For downloading individual pictures, right click on the selected picture!