CRL Newsletter
Vol. 17, No. 3
December 2005
News
---
CRL Highlights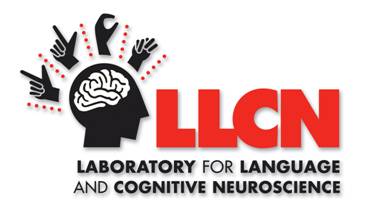 The Laboratory for Language and Cognitive Neuroscience is a new lab directed by Dr. Karen Emmorey, a member of CRL and Professor in the School of Speech Language and Hearing Sciences at San Diego State University . The laboratory is funded by grants from the National Institutes of Health (R01 HD13249; RO1 HD047736; RO1 DC006708) and the National Science Foundation (BCS 0517994).
Research focus:  The researchers at LLCN study sign languages and the deaf and hearing people who use them to ask fundamental questions about the nature of human language and the neural systems that support language.  For example:
What is universal about human language?
How is signing different from speaking?
Does the language you use affect how you think?
Is the deaf, signing brain different from the hearing, speaking brain?
How does the brain recognize the difference between gesture and sign language?
What is the nature of the bimodal bilingual brain?
Research facilities:  LLCN has 5 private offices, 2 large workstations for students, a conference room and library, a kitchen, 2 bathrooms, a lunch and informal meeting area, an air conditioned room for the lab server, a film studio, 2 testing rooms, and a large experimental room equipped with an SMI eye tracking system and an Optotrak Certus system for measuring sign movements.

Lab members:  Currently, the LLCN consists of a team of 14 Deaf and hearing researchers, including both SDSU and UCSD students at the undergraduate, graduate, and post doctoral levels. 
Lab activities:  We host a Language and Brain Journal Club on Wednesdays at 11:00 (date and time may change in the future, depending upon student schedules).  If you would like to be added to the journal club mailing list, send email to kemmorey@mail.sdsu.edu.  Other activities and announcements are posted on the lab's website:
http://emmoreylab.sdsu.edu
Directions to the lab:  LLCN is located at 6495 Alvarado Road , and parking is free and plentiful!  Take 8 East and exit College Avenue .  Stay to the left and get in the left turn lane for Alvarado Road .  Make a near-U turn to head down the hill on the Alvarado which borders the freeway.  Turn right into the parking lot with the sign for the restaurant.  LLCN is in building 6495 on the second floor ( suite 200 ).
---
Jennie Pyers spent October in Nicaragua collecting data for a new project in collaboration with Karen Emmorey (SDSU), Ann Senghas (Barnard College), Anna Shustermann (Harvard), and Liz Spelke (Harvard) on the relationship of spatial cognition and spatial language in deaf Nicaraguans. Jennie also received a Women in Cognitive Science Travel Award which paid for her to spend the month of November at Harvard working with Liz Spelke.
---
New Researchers at CRL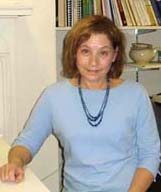 CRL welcomes Dr. Rachel Mayberry to our affiliated faculty. Dr. Mayberry comes from McGill University, Montreal Canada to the Department of Linguistics at UCSD as an Associate Professor of Linguistics. She is an expert on language acquisition and American Sign Language. Her research lies at the intersection of linguistics, communication disorders, neuropsychology, and cognitive science. Dr. Mayberry's arrival further strengthens UCSD'S expertise in sign language research.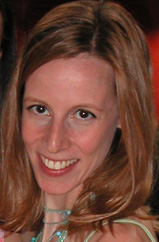 Eileen Cardillo joined CRL in October 2005 after receiving her PhD. in Experimental Psychology from the University of Oxford. Although new to the west coast, Eileen completed her doctoral thesis under the supervision of former CRL members, Jennifer Aydelott (Utman) and Kim Plunkett. She is now working with Jeff Elman and Fred Dick as a postdoctoral fellow in the Institute for Neural Computation's training program in cognitive neuroscience.

Eileen's previous research was primarily psycholinguistic in nature, considering sentence processing in conditions of reduced cognitive resources. At CRL, she will continue to use behavioral measures to explore the domain general nature of comprehension difficulty in non-optimal listeners (young adults under stress, bilinguals, older adults, and aphasic patients). Additionally, she will be using fMRI to study how perceptual and attentional systems interact at a neural level with semantic processes. She is also exploring the role of inhibitory control in acquired language deficits as part of the cross-linguistic aphasia project headed by Nina Dronkers.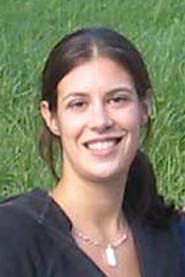 Tanya Kraljic began her postdoctoral position in mid January, 2005, after obtaining her PhD from SUNY Stony Brook in 2004. She is currently working with Dr. Vic Ferreira on a project that examines how perceptual experience continues to shape linguistic representation and processing in adults, particularly at the syntactic level.

In other ongoing work, Tanya is looking at dialectal and social effects on learning processes in speech perception, and extending this work to speech production.  

Tanya spent the past four months as a fellow in the Embodied Communication research group at the Center for Interdisciplinary Research in Bielefeld , Germany . Together with a computer scientist and a philosopher from that group, she is currently writing a theoretical paper on whether it is possible for artificial agents to have a theory of mind, and on what sorts of cognitive and physical (and computational) architecture such an undertaking might require.
---
Visiting Scholars
Barbara Stiebels was at CRL in October and November. Barbara has a Ph.D in general linguistics and has a Heisenberg scholarship from the German Science Foundation. She studies control verbs and control structures in German, and typology of argument linking.
Mary Hare and Ken McRae were here in November. They presented some recent results in a talk entitled "External/Internal status neither explains the frequency of occurence nor the difficulty of comprehending reduced relative clauses."
---
Moving up
Congratulations to Ayse Saygin who successfully defended her dissertation "Embodied Perception: Neuropsychological and Neuroimaging Studies of Language, Vision, and Attention" on August 19, 2005. She currently has a postdoctoral position with Marty Sereno and Nina Dronkers. but will soon be going to the Institute for Cognitive Neuroscience and Functional Imaging Laboratory at the University College London with a European Commission Marie Curie Postdoctoral Award.
Congratulations to Suzanne Moineau who successfully defended her dissertation "Mapping out the processing continuum in aphasia" on January 11th, 2006. Sue is now an Assistant Professor and the Director of the Communicative Disorders Program at California State University, San Marcos.
---
CRL Workshops
CRL will be holding a series of workshops and seminars in the upcoming year.  The first workshop was on automated speech recognition, and was given by UCSD Linguistics alumnus Bill Byrne, Director of Voice Solutions at the SAP Labs. The second workshop was on Broca's Aphasia, and was given by Nina Dronkers, a research scientist at CRL and Director of the Center for Aphasia and Related Disorders, VA Northern California Health Care System Departments of Neurology and Linguistics, University of California Davis. The third workshop was on Wernicke's Aphasia, and was also given by Nina Dronkers
Several workshops are planned for the upcoming year:
American Sign Language: Age of Acquisition, presented by Carol Padden , Professor of Communication, UCSD and Rachel Mayberry, Professor of Linguistics, UCSD
Continuing Education Workshop for the Registry of Interpreters for the Deaf: Processes and Methods for advanced cross-disciplinary academic translation , presented by Carol Padden , Professor of Communication, UCSD
Genetics and Language, presented by Jeffrey Elman, Professor of Cognitive Science, UCSD, Ralph Greenspan, Neurosciences Institute, San Diego , and Rob Kluender, Professor of Linguistics, UCSD
For more information, contact  Margaret Paulson at 858-534-0714 or mpaulson@ucsd.edu
---
Noteworthy
There is a new 3-quarter course that began in the Fall and may be of interest to many people in CRL: Functional Magnetic Resonance Imaging in Cognitive Neuroscience — an interdisciplinary program of courses sponsored by the Kavli Institute for Brain and Mind. This will be offered as Cog Sci 260a, 260b, and 260c. The course organizer is Rick Buxton. Courses will be taught by David Dubowitz (Radiology) in the Fall (course title: fMRI Foundations); Frank Haist (Psychiatry) in the Winter (course title: fMRI Design and Analysis); and Rick Buxton (Radiology) in the Spring (course title: fMRI Advanced Topics).