CRL Newsletter
Vol. 19, No. 1
March 2007
News
---
CRL Highlights

CRL was proud to host the 20th Annual CUNY Conference on Human Sentence Processing, from March 29th to 31st, 2007.  The CUNY conference is among the most popular and visible conferences in the world on higher-level language processing.  This year, over 260 abstracts were submitted from almost 500 authors representing over 100 institutions in 15 countries.  These abstracts were sent for review to over 100 reviewers, who were asked in total to provide nearly 1,500 reviews (over 1,450 of which were received -- a 97.5% return rate).  The submitted abstracts competed for 31 talk slots and about 150 poster slots.
By all accounts, the conference was an enormous success.  Over 350 registrants, invited speakers, and local helpers and volunteers attended.  Participation at talks and poster sessions was heavy.  The conference included an NSF-funded special session on the comparison of signed and spoken language, which included five invited talks (from David Corina, UC Davis; Karen Emmorey, SDSU and CRL; Diane Lillo-Martin, UConn and Haskins; Rachel Mayberry, UCSD and CRL; and Gabriella Vigliocco, UCL), three submitted talks, and about 10 posters.  The special session too succeeded in its goal of synthesizing insights from signed- and spoken-language processing research.  The entire conference was made accessible to all attending researchers through professional (and impeccable) simultaneous interpretation into American Sign Language by a team of six ASL interpreters and into British Sign Language by two BSL interpreters.

The conference itself was held at the San Diego Museum of Contemporary Art in La Jolla , a venue that proved a big hit.  The downtown La Jolla location was convenient and picturesque for participants.  And even the weather played along, providing one of the most sunny and warm weekends of the year so far.

In short, both in terms of scientific content, and in terms of local comforts and scenery, UCSD and CRL put its best foot forward.

This success came from the generosity and efforts of many.  Fifteen extremely generous sponsors provided general financial assistance for the conference, including multiple UCSD units (CRL, Graduate Studies, Linguistics, Psychology, and Social Sciences), the universities of Massachusetts , Michigan , York (UK), San Diego State , Rochester , CUNY, and Edinburgh .  Support also came from NSF, Elsevier, and Psychology Press.  Interpreter services were provided with support from NSF, UCSD's Office of Academic Affairs, and the Language and Cognitive Neuroscience Lab.

The hard work of many individuals allowed the conference to come together.  Shelley Marquez (MSO, CRL) performed key managerial functions (including securing funding for graduate student assistants).  Margaret Paulson (Project Assistant, CRL) performed indispensable administrative functions, including helping to submit the proposal for NSF funding, managing all financial transactions, and interfacing with other UCSD units and other universities.  Five graduate student assistants provided critical assistance.  Laura Kertz and Hannah Rohde (Linguistics) performed all technologically-related functions, including web-page management, conference-software management, and building the program.  Katie McGee and Klinton Bicknell (Linguistics) oversaw and carried out key organizational functions in and around the conference site, as well throughout the preparation period.  And Josée Poirier (JDP-LCD) was "the closer," carrying out various key conference duties as the days of the conference approached and during the conference itself.  The professionalism and industriousness of these staff and graduate students helped CRL to put together a top-notch event.

Fifteen volunteers helped carry out key functions during the days of the conference, including Kathleen Brumm, Sarah Callahan, Eileen Cardillo, Seana Coulson, Rachael Degenshein, Leah Fabiano, Shin Fukuda, Tania Henetz, Cynthia Kilpatrick, Dan Kleinman, Tanya Kraljic, Marisa Sizemore, Bob Slevc, Liane Wardlow Lane, and Hao Ye.

Finally, conference content was selected and organized through the effort of five key program committee members:  Karen Emmorey, Andy Kehler, Robert Kluender, Maria Polinsky, and Lew Shapiro.
---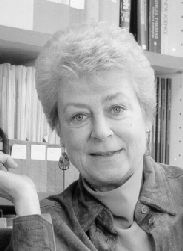 To Professor Jean Mandler: Congratulations! Congratulations! Congratulations!

Jean has been awarded the American Psychological Association Distinguished Scientific Contribution for 2007, and two awards for her book "The Foundations of Mind: Origins of Conceptual Thought": the American Psychological Association Eleanor Maccoby book award, 2006, and the Cognitive Development Society Outstanding Authored book award, 2007.
---
New Researchers at CRL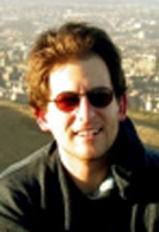 CRL welcomes Roger Levy to our affiliated faculty. Roger is an Assistant Professor in the Department of Linguistics here at UC, San Diego. He earned his Ph.D. at Stanford University. Roger's research is in the area of computational linguistics and psycholinguistics. His current research focuses on natural language parsing and syntactic comprehension, with a strong emphasis on probabilistic models. And he is also active in research on formal syntax.
---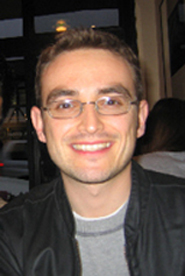 Tim Beyer began a postdoctoral fellowship in CRL in Fall 2006. Tim double-majored in Psychology and Chinese at Washington University, St. Louis, and earned a Ph.D. in Psychology from UC Berkeley. His thesis looked at Standard American English tense morphology and how it is interpreted by 1st and 2nd grade speakers of African American English and Standard American English using off-line and on-line (eye-tracking) measures. Tim is interested in language processing generally and more specifically how morphology is integrated on-line to arrive at sentence-level meaning. He is also interested in how speakers of different varieties of English (e.g., African American English) process and interpret Standard American English. Tim is working with Marta Kutas to learn how to use electrophysiological measures as another methodology to investigate the time-course of on-line sentence processing.
---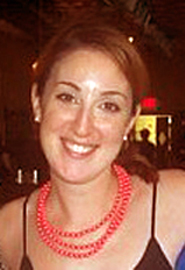 Leah Fabiano began a postdoctoral fellowship in CRL in Fall 2006 under the mentorship of Jessica Barlow at San Diego State University. Leah earned her Bachelor's and Master's degrees in speech pathology from the State University of New York (SUNY) College at Fredonia and her Ph.D. in communication sciences from Temple University. Her research interests include phonological representation, development, and disorders in bilingual children.
---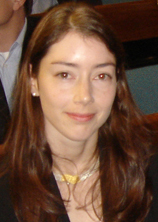 Pia Knoeferle has joined CRL in January 2007 on a personal fellowship sponsored by the German Research Council. She has received her PhD from Saarland University, Germany. Her PhD research focused on investigating the incremental interplay between utterance comprehension mechanisms, visual attention in a scene, and the use of scene information for language processing. To investigate this issue, Pia relied on monitoring listeners' gaze to objects in a scene during spoken utterance comprehension. After her PhD, Pia spent two years as a postdoc at Saarland University working on parallelism in human parsing. In addition, she further explored online scene-sentence interaction using ERPs together with Thomas Muente (Magdeburg, Germany). At CRL, Pia will continue to pursue her research on the online interplay of scene information and sentence comprehension using electrophysiological methods in collaboration with Marta Kutas.
---
Congratulations
Congratulations to Laura Kertz who was awarded a fellowship to attend the Linguistics Society of America Summer Institute this July at Stanford.
Congratulations to Jeremy Boyd who has accepted a 1-year postdoc in the princeton psychology department to work with Adele Goldberg on construction learning.
Congratulations to Ryan Downey who successfully defended his dissertation "Examination of lexical properties during auditory sentence processing using event-related potentials" in December. Ryan is currently teaching at SDSU.
Congratulations to Gowri Iyer who successfully defended her dissertation "Cross- linguistic studies of lexical access and processing in monolingual English and bilingual Hindi-English speakers" in December.
---
Language-related Conferences - 2007
| | | | | |
| --- | --- | --- | --- | --- |
| Conference | From | To | Location | Deadline |
| | | | | |
| European Workshop on Cognitive Neuropsychology | 01/21/07 | 01/26/07 | Bressanone, Italy | 00/00/00 |
| Information Structure in Child Language Workshop | 03/29/07 | 03/31/07 | Nijmegan, Netherlands | |
| CUNY Sentence Processing | 03/29/07 | 04/01/06 | San Diego, CA | 00/00/00 |
| Society for Research on Child Development | 03/29/07 | 04/07/06 | Boston, MA | 00/00/00 |
| American Academy of Neurology | 04/28/07 | 05/05/06 | Boston, MA | 00/00/00 |
| Cognitive Neuroscience Society | 05/05/07 | 05/08/06 | New York, NY | 00/00/00 |
| Language and Music as Cognitive Systems | 05/11/07 | 05/13/06 | Cambridge, UK | 00/00/00 |
| European Cognitive Science | 05/23/07 | 05/27/06 | Delphi, Greece | 00/00/00 |
| Association for Psychological Science Convention | 05/24/07 | 05/27/06 | Washington, DC | 01/31/07 |
| International Symposium on Bilingualism | 05/30/07 | 07/02/06 | Hamburg, Germany | 00/00/00 |
| Multi Development and Application of Language and Linguistics | 05/31/07 | 06/01/06 | Taiwan City, Taiwan | 00/00/00 |
| UCSD Cognitive Neuroscience Spring Retreat | 06/02/07 | | San Diego, CA | |
| Acoustical Society of America | 06/04/07 | 06/08/06 | Salt Lake City, UT | 01/29/07 |
| Symposium on Research in Child Language Disorders | 06/07/07 | 06/09/07 | Madison, Wisconsin | 02/01/07 |
| Human Brain Mapping | 06/10/07 | 06/14/06 | Chicago, IL | 00/00/00 |
| Association for Scientific Study of Consciousness | 06/22/07 | 06/25/07 | Las Vegas, NV | |
| Association of Computational Linguistics | 06/23/07 | 06/30/07 | Prague, Czech Republic | 01/23/07 |
| Annual Summer Interdisciplinary Conference | 06/26/07 | 07/01/07 | Kalymnos, Greece | |
| Psychonomic/Experimental Psychology Society (UK) | 07/04/07 | 07/07/07 | Edinburgh, Scotland | |
| Society for Text and Discourse | 07/08/07 | 07/11/07 | Glasgow, Scotland | 02/01/07 |
| Annual Summer School in Cognitive Science | 07/09/07 | 07/28/07 | Sofia, Bulgaria | 03/15/07 |
| Cognitive Aging | 07/12/07 | 07/15/06 | Adelaide, Australia | 00/00/00 |
| International Cognitive Linguistics Conference | 07/15/07 | 07/20/07 | Krakow, Poland | 00/00/00 |
| Toward a Science of Consciousness | 07/23/07 | 07/26/06 | Budapest, Hungary | 02/15/07 |
| Cognitive Science Society | 08/01/07 | 08/04/06 | Nashville, TN | 02/01/07 |
| Cognitive Science Assoc for Interdisciplinary Learning | 08/02/07 | 08/06/07 | Hood River, Oregon | 00/00/00 |
| International Conference on Phonetic Science | 08/06/07 | 08/10/07 | Saarbrucken, Germany | 02/28/07 |
| Architectures and Mechanisms of Language Processing | 08/24/07 | 08/27/07 | Turku, Finland | 05/04/07 |
| Interspeech-Eurospeech | 08/27/07 | 08/31/07 | Antwerp, Belgium | 03/23/07 |
| British Aphasiology Society | 09/10/07 | 09/12/07 | Edinburgh, Scotland | 02/09/07 |
| European Second Language Acquisition | 09/11/07 | 09/14/07 | Newcastle, UK | 02/15/07 |
| Society for Neuroscience | 11/03/07 | 11/07/06 | San Diego, CA | |
| Boston University Conference on Language Development | 11/03/07 | 11/05/07 | Boston, MA | 05/15/07 |
| Psychonomic Society | 11/15/07 | 11/18/06 | Long Beach, CA | |
| American Speech-Hearing Association | 11/15/07 | 11/17/07 | Boston, MA | 03/28/07 |