CRL Newsletter
Vol. 18, No. 1
June 2006
News
---
CRL Highlights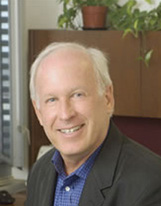 Prof. Jeff Elman has been awarded the David E. Rumelhart Prize in recognition of his outstanding contributions to the theoretical foundations of cognitive science.
Jeff has made major contributions in the areas of language and development, and has had a huge impact on psycholinguistics, developmental psychology, evolutionary theory, computer science and linguistics.
Congratulations!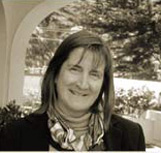 Dr. Nina Dronkers, a research scientist at CRL, received from the VA medical center in Martinez, CA., a Research Scientist award for 5 years with paid salary. Nina is the chief of Audiology and Speech Pathology Service at the VA since January 1995.
CUNY 2007, the 20th Annual CUNY Conference on Human Sentence Processing, is currently slated to be held from March 29th to March 31st, 2007 in La Jolla, CA (a seaside community immediately adjacent to San Diego). Further details about location and schedule will follow in future announcements, and on the conference website (http://crl.ucsd.edu/cuny2007/).


SPECIAL SESSION: "The Psycholinguistics of Signed and Spoken Languages." CUNY 2007 will include a special session that aims to bring together insights from signed and spoken language research to shed light on fundamental issues in language processing, including the extent to which language learning, processing, and representation are modality independent or modality dependent; the degree to which the inherent and emergent differences between signed and spoken languages affect basic processing strategies of the two language types; whether the differences between signed and spoken languages lead to corresponding differences in the neural organization of language; and how the sometimes atypical patterns of language exposure that arise in some sign-language communities affects language learning and language representation.


INVITED SPEAKERS:

David Corina (University of California, Davis)
Karen Emmorey (San Diego State University and UCSD)
Diane Lillo-Martin (University of Connecticut and Haskins Lab)
Rachel Mayberry (UCSD)
Gabriella Vigliocco (University College, London).


DEADLINES:

The point of this pre-announcement is to encourage submitted abstracts for papers and posters for this special session. Submitted abstracts that describe research on signed and/or spoken language that is broadly relevant to the above described themes will be given special consideration during the review and selection process. The general call for abstracts will be sent out in September, 2006. The deadline for submission of abstracts will be December, 2006. Authors will be informed of actions by the end of January, 2007. If you or your colleagues are conducting research that can contribute to the special session, we encourage you to consider this venue and its deadlines for submitting and presenting your research.
---
New Researchers at CRL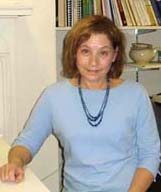 CRL welcomes Dr. Rachel Mayberry to our affiliated faculty. Dr. Mayberry comes from McGill University, Montreal Canada to the Department of Linguistics at UCSD as an Associate Professor of Linguistics. She is an expert on language acquisition and American Sign Language. Her research lies at the intersection of linguistics, communication disorders, neuropsychology, and cognitive science. Dr. Mayberry's arrival further strengthens UCSD'S expertise in sign language research.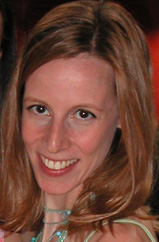 Eileen Cardillo joined CRL in October 2005 after receiving her PhD. in Experimental Psychology from the University of Oxford. Although new to the west coast, Eileen completed her doctoral thesis under the supervision of former CRL members, Jennifer Aydelott (Utman) and Kim Plunkett. She is now working with Jeff Elman and Fred Dick as a postdoctoral fellow in the Institute for Neural Computation's training program in cognitive neuroscience.

Eileen's previous research was primarily psycholinguistic in nature, considering sentence processing in conditions of reduced cognitive resources. At CRL, she will continue to use behavioral measures to explore the domain general nature of comprehension difficulty in non-optimal listeners (young adults under stress, bilinguals, older adults, and aphasic patients). Additionally, she will be using fMRI to study how perceptual and attentional systems interact at a neural level with semantic processes. She is also exploring the role of inhibitory control in acquired language deficits as part of the cross-linguistic aphasia project headed by Nina Dronkers.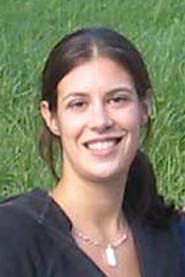 Tanya Kraljic began her postdoctoral position in mid January, 2005, after obtaining her PhD from SUNY Stony Brook in 2004. She is currently working with Dr. Vic Ferreira on a project that examines how perceptual experience continues to shape linguistic representation and processing in adults, particularly at the syntactic level.

In other ongoing work, Tanya is looking at dialectal and social effects on learning processes in speech perception, and extending this work to speech production.  

Tanya spent the past four months as a fellow in the Embodied Communication research group at the Center for Interdisciplinary Research in Bielefeld , Germany . Together with a computer scientist and a philosopher from that group, she is currently writing a theoretical paper on whether it is possible for artificial agents to have a theory of mind, and on what sorts of cognitive and physical (and computational) architecture such an undertaking might require.
---
Congratulations to
Congratulations to Jeremy Boyd who has been awarded an NSF dissertation research grant.
Congratulations to Ryan Downey who successfully defended his dissertation "Examination of lexical properties during auditory sentence processing using event-related potentials" in December. Ryan is currently teaching at SDSU.
Congratualtions to Edwin Maas who successfully defended his dissertation "Nature, Time Course, and Neuropsychology of Speech Motor Programming" on July 7th, 2006. Edwin is now working as a postdoctoral scholar at Boston University and MIT.
Congratulations to Suzanne Moineau who successfully defended her dissertation "Mapping out the processing continuum in aphasia" on January 11th, 2006. Sue is now an Assistant Professor and the Director of the Communicative Disorders Program at California State University, San Marcos.
Congratulations to ex-CRL postdoctoral student Jennie Pyers. Jennie was appointed assistant professor of psychology at Wellesley College in Massachusetts, effective July 1. Jennie specializes in developmental psychology with an emphasis on language emergence and cognitive development.
Congratulations to Elizabeth Oster Samimi who successfully defended her dissertation "The Temporal Contributions of the Left and Right Hemispheres in the Processing of Nonliteral Language" in February, 2006. Elizabeth is currently working at Sharp Memorial Hospital's acute rehabilitation center as a Speech-Language Pathologist. She will also be teaching at SDSU in the Fall .
Congratulations to Ayse Saygin who has moved on to the Institute for Cognitive Neuroscience and Functional Imaging Laboratory at the University College London with a European Commission Marie Curie Postdoctoral Award.
---
Language-related Conferences
| | | | | | |
| --- | --- | --- | --- | --- | --- |
| Conference | From | To | Location | Deadline | Webpage |
| | | | | | |
| 2006 | | | | | |
| | | | | | |
| Association for Psychological Science Convention | 05/25/06 | 05/28/06 | New York, NY | - | http://www.psychologicalscience.org/convention/ |
| UCSD Cognitive Neuroscience Spring Retreat | 06/03/06 | - | San Diego, CA | 05/26/06 | http://inc.ucsd.edu/springretreat2006/index.html |
| Acoustical Society of America | 06/05/06 | 06/09/06 | Providence, RI | - | http://asa.aip.org/meetings.html |
| Human Language Technology Conference | 06/05/06 | 06/07/06 | New York, NY | - | http://nlp.cs.nyu.edu/hlt-naacl06/ |
| Human Brain Mapping | 06/11/06 | 06/15/06 | Florence, italy | - | http://www.humanbrainmapping.org |
| International Multisensory Research Forum | 06/18/06 | 06/21/06 | Dublin, Ireland | - | http://www.imrf.info/ |
| International Conference on Infant Studies | 06/19/06 | 06/23/06 | Kyoto, Japan | - | http://www-psych.stanford.edu/~carl/isis06/Kyoto_1.htm |
| Association for Scientific Study of Consciousness  | 06/23/06 | 06/26/06 | Oxford, England | - | http://www.assc10.org.uk/ |
| Annual Summer Interdisciplinary Conference | 07/02/06 | 07/07/06 | Andalsnes, Norway | - | http://www.cogs.indiana.edu/asic/2006/index.html |
| Annual Summer School in Cognitive Science | 07/03/06 | 07/22/06 | Sofia, Bulgaria | - | http://www.nbu.bg/cogs/events/ss2006.html |
| Computational Linguistics (COLING-ACL) | 07/17/06 | 07/21/06 | Sydney, Australia | 05/31/06 | http://www.aclweb.org/ |
| Cognitive Science Society | 07/26/06 | 07/29/06 | Vancouver, Canada | - | http://www.cogsci.rpi.edu/~rsun/cogsci2006/ |
| Architectures & Mechanisms of Language Processing  | 08/30/06 | 09/01/06 | Nijmegan, Netherlands | 05/01/06 | http://www2.ru.nl/congres/AMLaP2006/welcome.htm |
| BPS Cognitive Psychology Section Annual Conference | 09/06/06 | 09/08/06 | Lancaster, UK | 05/05/06 | http://www.bps-cognitive.org/future_conferences.htm |
| European Second Language Acquisition  | 09/13/06 | 09/16/06 | Antalya, Turkey | 02/15/06 | http://www.cogsci.rpi.edu/~rsun/cogsci2006/ |
| Rovereto Workshop on Bilingualism | 09/28/06 | 10/01/06 | Roverto, Italy | 06/01/06 | http://www.unitn.it/events/bilingualism/ |
| International Conference on the Mental Lexicon | 10/11/06 | 10/13/06 | Montreal, Canada | 05/01/06 | http://www.mental-lexicon.mcgill.ca/ |
| Society for Neuroscience  | 10/14/06 | 10/18/06 | Atlanta, GA | 05/15/06 | http://web.sfn.org/am2006/ |
| Academy of Aphasia | 10/15/06 | 10/17/06 | Victoria, Canada | 03/15/06 | http://www.academyofaphasia.org/ |
| Society for Psychophysiological Research | 10/25/06 | 10/29/06 | Vancouver, Canada | 05/01/06 | http://www.sprweb.org/ |
| Boston University Conference on Language Development | 11/03/06 | 11/05/06 | Boston, MA | 05/15/06 | http://www.bu.edu/linguistics/APPLIED/BUCLD/ |
| Psychonomic Society | 11/16/06 | 11/19/06 | Houston, TX | 06/02/06 | http://www.psychonomic.org/meet.htm |
| American Speech-Hearing Association  | 11/16/06 | 11/18/06 | Miami, FL | - | http://www.asha.org/about/events/convention/ |
| Neural Information Processing Symposium | 12/04/06 | 12/07/06 | Vancouver, Canada | 06/09/06 | http://www.nips.cc/ |
| IEEE/ACL Workshop on Spoken Language Technology | 12/10/06 | 12/13/06 | Palm Beach, Aruba | 07/15/06 | http://www.slt2006.org/ |
| | | | | | |
| | | | | | |
| 2007 | | | | | |
| | | | | | |
| Linguistic Society of America | 01/04/07 | 01/07/07 | Anaheim, CA | 09/01/06 | http://www.lsadc.org/info/meet-annual.cfm |
| CUNY Sentence Processing | 03/29/07 | 04/01/07 | San Diego, CA | | http://crl.ucsd.edu/cuny2007/ |
| Toward a Science of Consciousness | 07/23/07 | 07/26/07 | Budapest, Hungary | 01/15/07 | http://www.tsc2007.org/ |
| Society for Research on Child Development | 03/29/07 | 04/07/07 | Boston, MA | - | http://www.srcd.org/biennial.html |
| American Academy of Neurology | 04/28/07 | 05/05/07 | Boston, MA | | http://www.aan.com |
| Cognitive Neuroscience Society | 05/05/07 | 05/08/07 | New York, NY | | http://www.cogneurosociety.org/content/meeting |
| Language and Music as Cognitive Systems | 05/11/07 | 05/13/07 | Cambridge, UK | 11/17/06 | http://www.crassh.cam.ac.uk/events/2006-7/language-music.html |
| Association for Psychological Science Convention | 05/24/07 | 05/27/07 | Washington, DC | - | http://www.psychologicalscience.org/convention/future_conventions.cfm |
| International Symposium on Bilingualism | 05/30/07 | 07/07/07 | Hamburg, Germany | 10/13/06 | http://www.isb6.org/static/index.php |
| European Cognitive Science | 05/23/07 | 05/27/07 | Delphi, Greece | 11/15/06 | http://conferences.phs.uoa.gr/EuroCogSci07/ |
| Multi Development and Application of Language and Linguistics | 05/31/07 | 06/01/07 | Taiwan City, Taiwan | 12/01/06 | http://conf.ncku.edu.tw/mdall07/ |
| Acoustical Society of America | 06/04/07 | 06/08/07 | Salt Lake City, UT | - | http://asa.aip.org/meetings.html |
| Human Brain Mapping | 06/10/07 | 06/14/07 | Chicago, IL | | http://www.humanbrainmapping.org/ |
| Association for Scientific Study of Consciousness | | | Las Vegas, NV | | http://www.assc.caltech.edu/conferences.htm |
| Cognitive Aging | 07/12/07 | 07/17/07 | Adelaide, Australia | 12/01/06 | http://www.cos.gatech.edu/cac/cac_du.htm |
| Cognitive Science Society | 08/01/07 | 08/04/07 | Nashville, TN | | http://csep.psyc.memphis.edu/cogsci07/ |
| European Second Language Acquisition  | 09/xx/07 | 09/xx/07 | Newcastle, UK | | |
| Rovereto Workshop on Bilingualism | | | Rovereto, Italy | | |
| Academy of Aphasia | | | Washington, DC | | http://www.academyofaphasia.org/ |
| Psychonomic Society | 11/15/07 | 11/18/07 | Long Beach, CA | | http://www.psychonomic.org/meet.htm |
| Society for Neuroscience | 11/03/07 | 11/07/07 | San Diego, CA | | http://web.sfn.org/index.cfm?pagename=annualMeeting_futureandpast&section=annualMeeting |