CRL Newsletter
Vol. 18, No. 2
December 2006
News
---
CRL Highlights

The 20th Annual CUNY Conference on Human Sentence Processing, hosted by the Center for Research in Language at the University of California, San Diego, will be held in La Jolla, California, at the Museum of Contemporary Art of San Diego, in La Jolla. (Please note that the MCASD has two locations, one in downtown San Diego, one in La Jolla; the conference will be held at the La Jolla location). The dates of the conference are March 29-31, 2007.
La Jolla is a small seaside community immediately adjacent to San Diego. The conference will be held in La Jolla village, where shops and restaurants fill the blocks around beautiful La Jolla Cove. Further north on the mesa is UCSD, home of the Center for Research in Language, and several other research campuses, including the Neurosciences Institute, the Salk Institute and the Scripps Institution of Oceanography.
---
New Researchers at CRL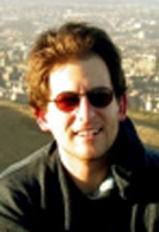 CRL welcomes Roger Levy to our affiliated faculty. Roger is an Assistant Professor in the Department of Linguistics here at UC, San Diego. He earned his Ph.D. at Stanford University. Roger's research is in the area of computational linguistics and psycholinguistics. His current research focuses on natural language parsing and syntactic comprehension, with a strong emphasis on probabilistic models. And he is also active in research on formal syntax.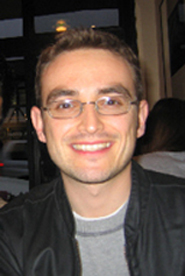 Tim Beyer began a postdoctoral fellowship in CRL in Fall 2006. Tim double-majored in Psychology and Chinese at Washington University, St. Louis, and earned a Ph.D. in Psychology from UC Berkeley. His thesis looked at Standard American English tense morphology and how it is interpreted by 1st and 2nd grade speakers of African American English and Standard American English using off-line and on-line (eye-tracking) measures. Tim is interested in language processing generally and more specifically how morphology is integrated on-line to arrive at sentence-level meaning. He is also interested in how speakers of different varieties of English (e.g., African American English) process and interpret Standard American English. Tim is working with Marta Kutas to learn how to use electrophysiological measures as another methodology to investigate the time-course of on-line sentence processing.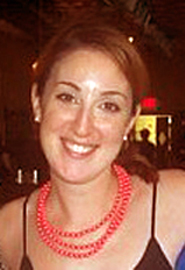 Leah Fabiano began a postdoctoral fellowship in CRL in Fall 2006 under the mentorship of Jessica Barlow at San Diego State University. Leah earned her Bachelor's and Master's degrees in speech pathology from the State University of New York (SUNY) College at Fredonia and her Ph.D. in communication sciences from Temple University. Her research interests include phonological representation, development, and disorders in bilingual children.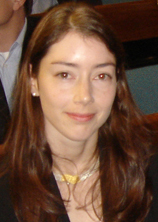 Pia Knoeferle has joined CRL in January 2007 on a personal fellowship sponsored by the German Research Council. She has received her PhD from Saarland University, Germany. Her PhD research focused on investigating the incremental interplay between utterance comprehension mechanisms, visual attention in a scene, and the use of scene information for language processing. To investigate this issue, Pia relied on monitoring listeners' gaze to objects in a scene during spoken utterance comprehension. After her PhD, Pia spent two years as a postdoc at Saarland University working on parallelism in human parsing. In addition, she further explored online scene-sentence interaction using ERPs together with Thomas Muente (Magdeburg, Germany). At CRL, Pia will continue to pursue her research on the online interplay of scene information and sentence comprehension using electrophysiological methods in collaboration with Marta Kutas.
---
Congratulations to
Congratulations to Jeremy Boyd who has accepted a 1-year postdoc in the princeton psychology department to work with Adele Goldberg on construction learning.
Congratulations to Ryan Downey who successfully defended his dissertation "Examination of lexical properties during auditory sentence processing using event-related potentials" in December. Ryan is currently teaching at SDSU.
Congratulations to Gowri Iyer who successfully defended her dissertation "Cross- linguistic studies of lexical access and processing in monolingual English and bilingual Hindi-English speakers" in December.
Congratualtions to Edwin Maas who successfully defended his dissertation "Nature, Time Course, and Neuropsychology of Speech Motor Programming" in July. Edwin is now working as a postdoctoral scholar at Boston University and MIT.
Congratulations to ex-CRL postdoctoral student Jennie Pyers. Jennie was appointed assistant professor of psychology at Wellesley College in Massachusetts, effective July 1. Jennie specializes in developmental psychology with an emphasis on language emergence and cognitive development.
---
Workshops
Emergence of Language Structures
Organizers
Carol Padden (UCSD), Maria Polinsky (UCSD/Harvard), Robert Kluender (UCSD)
Sponsors
Kavli Institute for Brain and Mind, UC San Diego
Center for Research in Language, UC San Diego
Participants
Mark Aronoff (Stonybrook U)
Simon Kirby (U Edinburgh)
Robert Kluender (UCSD)
Irit Meir (U Haifa)
Carol Padden (UCSD)
Maria Polinsky (UCSD)
Wendy Sandler (U Haifa)
Ezra van Everbroeck (UCSD)
When
February 6, 2007
Where
The workshop will be held on the UC San Diego campus in the CogSci Building, room 180.
Why
The goal of exploring language evolution and emergence of language structures is to uncover fundamental properties of human language by understanding how languages may have been assembled over time. Where might the various properties of human language have originated (e.g. its sound structure, its lexical inventories, and rules of syntax), and how did these different properties become conventionalized within a community of language users?  Both are enormously challenging research questions, requiring multiple approaches fromacss disc iplines. The workshop will address issues in the emergence of sound structure, lexical inventories, grammatical categories, and syntactic operations over time. Language evolution will be examined using data from modeling, new sign languages and experimental languages.
Tentative Schedule of Talks
WORKSHOP ON THE EMERGENCE OF LANGUAGE STRUCTURES

UC San Diego

Location: CogSci Building, room 180

FEBRUARY 6, 2007

1.00-2.00
Invited Presentation, Simon Kirby (U Edinburgh): The origins and evolution of language: Can we study it in the lab?
2.00-2.40
Wendy Sandler (U Haifa) & Mark Aronoff (Stonybrook U): Is phonology necessary for language?
2.40-2.50
BREAK
2.50-3.30
Maria Polinsky & Robert Kluender: The role of predication in the emergence of language structure
3.30-4.10
Maria Polinsky & Ezra van Everbroeck: Language type frequency and learnability from a connectionist perspective
4.10-4.20
BREAK
4.20-5.00
Irit Meir (U Haifa) & Carol Padden:  Body as Subject: The emergence of form-meaning correspondence
5.00-5.30
General discussion
---
Language-related Conferences - 2007
| | | | | |
| --- | --- | --- | --- | --- |
| Conference | From | To | Location | Deadline |
| | | | | |
| European Workshop on Cognitive Neuropsychology | 01/21/07 | 01/26/07 | Bressanone, Italy | 00/00/00 |
| Information Structure in Child Language Workshop | 03/29/07 | 03/31/07 | Nijmegan, Netherlands | |
| CUNY Sentence Processing | 03/29/07 | 04/01/06 | San Diego, CA | 00/00/00 |
| Society for Research on Child Development | 03/29/07 | 04/07/06 | Boston, MA | 00/00/00 |
| American Academy of Neurology | 04/28/07 | 05/05/06 | Boston, MA | 00/00/00 |
| Cognitive Neuroscience Society | 05/05/07 | 05/08/06 | New York, NY | 00/00/00 |
| Language and Music as Cognitive Systems | 05/11/07 | 05/13/06 | Cambridge, UK | 00/00/00 |
| European Cognitive Science | 05/23/07 | 05/27/06 | Delphi, Greece | 00/00/00 |
| Association for Psychological Science Convention | 05/24/07 | 05/27/06 | Washington, DC | 01/31/07 |
| International Symposium on Bilingualism | 05/30/07 | 07/02/06 | Hamburg, Germany | 00/00/00 |
| Multi Development and Application of Language and Linguistics | 05/31/07 | 06/01/06 | Taiwan City, Taiwan | 00/00/00 |
| UCSD Cognitive Neuroscience Spring Retreat | 06/02/07 | | San Diego, CA | |
| Acoustical Society of America | 06/04/07 | 06/08/06 | Salt Lake City, UT | 01/29/07 |
| Symposium on Research in Child Language Disorders | 06/07/07 | 06/09/07 | Madison, Wisconsin | 02/01/07 |
| Human Brain Mapping | 06/10/07 | 06/14/06 | Chicago, IL | 00/00/00 |
| Association for Scientific Study of Consciousness | 06/22/07 | 06/25/07 | Las Vegas, NV | |
| Association of Computational Linguistics | 06/23/07 | 06/30/07 | Prague, Czech Republic | 01/23/07 |
| Annual Summer Interdisciplinary Conference | 06/26/07 | 07/01/07 | Kalymnos, Greece | |
| Psychonomic/Experimental Psychology Society (UK) | 07/04/07 | 07/07/07 | Edinburgh, Scotland | |
| Society for Text and Discourse | 07/08/07 | 07/11/07 | Glasgow, Scotland | 02/01/07 |
| Annual Summer School in Cognitive Science | 07/09/07 | 07/28/07 | Sofia, Bulgaria | 03/15/07 |
| Cognitive Aging | 07/12/07 | 07/15/06 | Adelaide, Australia | 00/00/00 |
| International Cognitive Linguistics Conference | 07/15/07 | 07/20/07 | Krakow, Poland | 00/00/00 |
| Toward a Science of Consciousness | 07/23/07 | 07/26/06 | Budapest, Hungary | 02/15/07 |
| Cognitive Science Society | 08/01/07 | 08/04/06 | Nashville, TN | 02/01/07 |
| Cognitive Science Assoc for Interdisciplinary Learning | 08/02/07 | 08/06/07 | Hood River, Oregon | 00/00/00 |
| International Conference on Phonetic Science | 08/06/07 | 08/10/07 | Saarbrucken, Germany | 02/28/07 |
| Architectures and Mechanisms of Language Processing | 08/24/07 | 08/27/07 | Turku, Finland | 05/04/07 |
| Interspeech-Eurospeech | 08/27/07 | 08/31/07 | Antwerp, Belgium | 03/23/07 |
| British Aphasiology Society | 09/10/07 | 09/12/07 | Edinburgh, Scotland | 02/09/07 |
| European Second Language Acquisition | 09/11/07 | 09/14/07 | Newcastle, UK | 02/15/07 |
| Society for Neuroscience | 11/03/07 | 11/07/06 | San Diego, CA | |
| Boston University Conference on Language Development | 11/03/07 | 11/05/07 | Boston, MA | 05/15/07 |
| Psychonomic Society | 11/15/07 | 11/18/06 | Long Beach, CA | |
| American Speech-Hearing Association | 11/15/07 | 11/17/07 | Boston, MA | 03/28/07 |